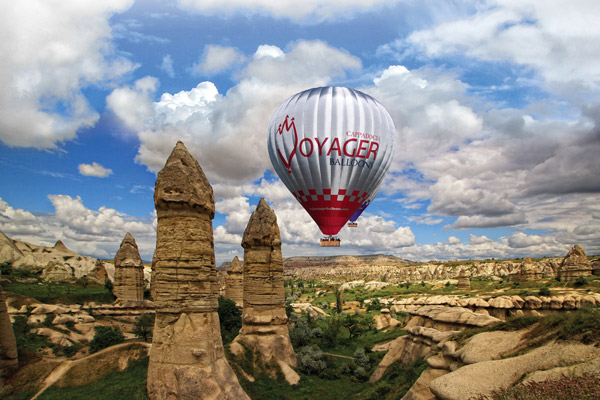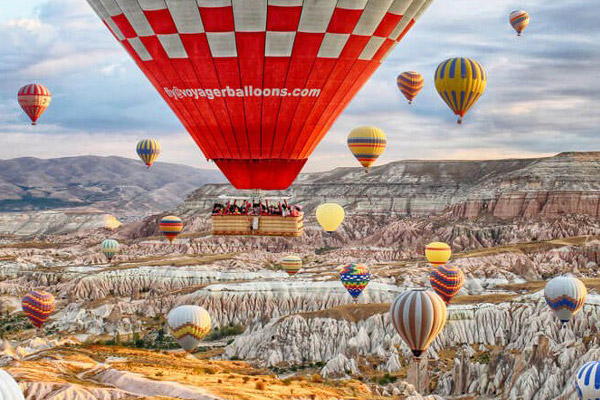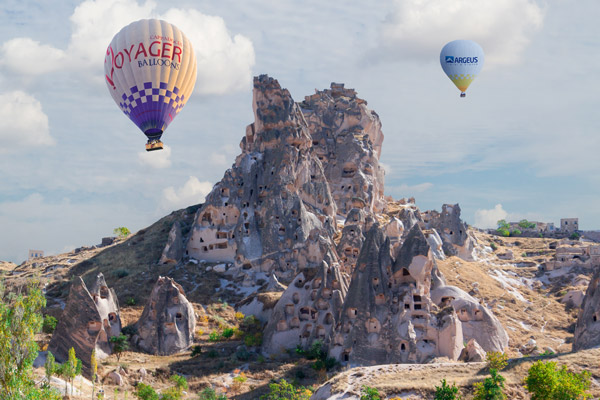 Because of its lunar landscape, Cappadocia is one of the best places on Earth for hot air ballooning.
The balloon rides are operated only at sunrise time. You will be picked up from your hotel around 1 hour before the sunrise and transferred to the office for some tea/coffee. You will then be transferred to the take-off area where you can watch the preparation process. After the briefing about the flight, the flight starts.
During the 60-minute flight, you will have a chance to see the amazing rock formations from a closer distance while floating over the valleys and will have a great overview of the region when you are about 3000 feet above the ground level.
Upon landing, you will celebrate the flight with champagne. After the presentation of the flight certificates, you will be transferred back to your hotel. While the flight duration is minimum 60 minutes, the whole process takes around 2,5 hours.
The hot air balloon ride is operated by the best and the safest companies in Cappadocia and you will be flying in a basket that accommodates around 20 people comfortably.
The special discounted prices for Salomon Cappadocia Ultra-Trail® participants and their companies:
Between 13 & 19 October: 100 Euros per person.
*For this special price to apply, you need to sign in on our web site and make the reservation for the daily tour at the "My Account" section.
***You will be informed with an e-mail 1 day before the flight with the exact pick-up time from your hotel for the balloon ride.
Go to My Account Page!
---